Winter by Marissa Meyer | Review
This post may contain affiliate links, which means I'll receive a commission if you purchase through my links, at no extra cost to you. Please read full disclosure for more information.
This post contains affiliate links you can use to purchase the book. If you buy the book using that link, I will receive a small commission from the sale.
Winter
by
Marissa Meyer
Series:
The Lunar Chronicles #4
Published by
Feiwel & Friends
on 11.10.2015
Genres:
Science Fiction
Pages:
827
Format:
Audiobook
Source:
Library
Buy on Amazon
, 
Buy on The Book Depository
, 
Buy on BOOKSAMILLION
, 
Buy on Barnes & Noble
Goodreads
Princess Winter is admired for her grace, kindness and beauty, despite the scars on her face. She's said to be even more breath-taking than her stepmother, Queen Levana...

When Winter develops feelings for the handsome palace guard, Jacin, she fears the evil Queen will crush their romance before it has a chance to begin.

But there are stirrings against the Queen across the land. Together with the cyborg mechanic, Cinder, and her allies, Winter might even find the power to launch a revolution and win a war that's been raging for far too long.

Can Cinder, Scarlet, Cress, and Winter claim their happily ever afters by defeating Levana once and for all?
(Last Updated On: June 12, 2022)
I have been reading Winter by Marissa Meyer for what feels like years. No, really. I started it probably at least two years ago after I binge-read Cinder, Scarlet, and Cress. I got into this mood and just wanted to read the whole series, and zoomed through them so quickly.
I instantly fell in love with the series; the characters were amazing and the plots were just so interesting. I could tell that a huge fight was heating up that would finally take place in Winter.
Unfortunately, as soon as I started reading Winter, I really just didn't want it to end. So, I read some and then waited a few months. Then read a little more… and waited a few more months. Before I knew it, I only had about 100 pages left and two years had passed!
Because of quarantine, I decided it was just finally time to bite the bullet and read it. I mean, what's the worst that could happen? I just had to see what happened to all of the amazing characters that I loved so much!
It was officially…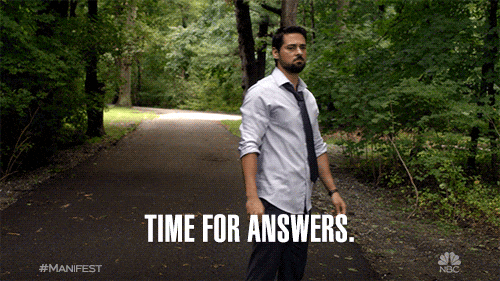 Since it didn't feel right to completely just jump in where I had last left off, I borrowed the audiobook from the online library for my city and listened to the parts I'd already read on 2x speed. I caught up pretty quickly! I immediately felt completely immersed in this amazing world that Marissa Meyer has created.
I was so excited to be back with this crazy group of badass characters. I think after all 4 books, I still love Cinder and Thorne the most. They're definitely my two favorite characters. There's just something about them! Thorne in particular reminds me of Captain Jack Harkness from Doctor Who, though I can never quite figure out why.
It was great to finally see all the pieces fit together from the other three books. I just think that the way this book series was written was absolutely genius. I loved being introduced to a new cast of characters in each book only to see all their stories combine into one.
I loved seeing everything finally line up! I really think this series would make an amazing show or movie series. I wish it would get picked up!
Now, one thing I'd like to say is that with the way the book and the whole series was going, I really thought that there was going to be some huge and epic battle like the one in Harry Potter and the Deathly Hallows. I felt like there was so much buildup, only for me to be a little disappointed!
The ending almost felt too… easy, unfortunately. That's the only reason I'm giving this book a 4.5-star rating.
Nonetheless, if you haven't read this series yet, you really need to check it out. I've already gotten my college roommate to start the series and she loves it too! Now, I just have to get my hands on Stars Above…
Have you read this series and Winter by Marissa Meyer? I'd love to hear your thoughts and have a discussion with you below! 🙂
You might also like: