Blog Tour: After Hours by Claire Kennedy!
This post may contain affiliate links, which means I'll receive a commission if you purchase through my links, at no extra cost to you. Please read full disclosure for more information.
I received this book for free from in exchange for an honest review. This does not affect my opinion of the book or the content of my review.
After Hours
Published by
Simon Pulse
on June 16, 2015
Genres:
Contemporary
Pages:
256
Format:
ARC
Goodreads
Isa, Xavi, Peter, and Finn know that a job at the high-end Waterside Cafe isn't just about waiting tables. It's about the gossip, the hook-ups, the after-hours parties and, most of all, it's about Tips.
Tips--the high-stakes game based on dares. Whoever completes the most dares wins the collected money. A sum that could change a wasted summer into a Summer to Remember.
Isa is the new girl with an embarrassing secret, and as long as she stays on top of her game, she sees no reason why anyone could ever find out.
Xavi will do anything for the money...absolutely anything.
Peter, Xavi's stepbrother, has been in love with her for years, and he thinks the game is the perfect time to confess his feelings.
Finn is in the game just for the thrill. He has enough tips coming in to keep him happy...even if those tips come with some conditions.
From seduction to stealing to threats, the dares are a complete free-for-all, and only the best can win.
The sophisticated Waterside Cafe is anything but classy behind the scenes...and things are about to get dirty.
(Last Updated On: December 12, 2021)
Today I am lucky enough to be part of the After Hours blog tour, brought to you by The Fantastic Flying Book Club!
After Hours was definitely an enjoyable read. From the outside, it looks like a light and fluffy contemporary with some humor, but let me tell you, it's so much more than that.
The Waterside Cafe has an age-old tradition of a game called Tips. Basically, if you're an employee at the cafe, you're allowed to participate. In fact, if you don't seem like the type who'd keep the secret of the game, you could be fired from your job there before even being told about the game. Tips is a dare game. It usually happens on a Saturday morning at 3 a.m. and every employee who wants to participate that week has to put money into a pot. It's one persons job to come up with a dare. The boss, Rico, chooses who comes up with the dare each time. Dares range from things as simple as making out with another employee in front of everyone for one minute to wearing practically nothing one day to work. Sometimes, the dares even result in illegal activity. If you do the dare successfully, you win all the money in the pot for that week.
I definitely found the whole Tips aspect of this game to be pretty cool. It was unlike anything that I had heard of before, which definitely intrigued me even more. However, I enjoyed the characters in the book even more than I enjoyed the whole game that Kennedy came up with.
Isa started out as my favorite character, though about 3/4 of the way through she did some questionable things that made me a bit iffy about her. However, in the end, she was definitely my favorite again. Isa is the new girl at the cafe, and she's trying to earn money in order to help her and her aunt live because her parents are part of an indie band that's out touring and making money. The thing is, her parents are always spending all the money they earn so that Isa pretty much has to fend for herself. She's trying to turn a new leaf after being part of beauty pageants for so long in her life.
Finn is a footballer, who's coached by his father. Everyone loves him, especially the customers. He was a great character because he was so outgoing and wasn't afraid to do anything at all. Finn was known by most of the characters as someone who would never say no to a dare, even if it was scandalous.
Peter and Xavi are step-siblings. I definitely loved the two of them as well. Xavi was stuck busing tables since she was only 16. Rico, the cafe owner, wouldn't let her be a waitress until she turned 17. Xavi was working the job because she was trying to save up money in order to go to fashion design school in NYC, which I thought was the absolute coolest. Peter was the over-protective step-brother, who definitely felt a little more.
One thing I love about this book was that it didn't shy away from any topics. The relationship between Xavi and Peter was brilliantly written; I loved the two of them. Kennedy did a wonderful job with this book, and I'm definitely going to be checking out anything else she writes in the future!

Miley Cyrus as Isa
Honestly, Miley Cyrus is still one of my all-time favorite actresses. She's just so wonderful! I think she'd portray Isa perfectly, though she'd probably have to wear a wig or something because I pictured Isa with darker hair!
Matt Lanter as Finn
Matt Lanter is one of my favorite actors. Finn is a football player who has some secrets, and I think Matt Lanter would be awesome as him. Plus, Finn is the guy that all the customers at Waterside Cafe ask for as a waiter, and I feel like that would definitely be Matt Lanter if he worked at a cafe.
Johnny Depp as Rico
Rico is definitely an odd character, so Johnny Depp would portray him perfectly. 'Nuff said.
Zac Efron as Peter
Peter was the fun-loving step brother of Xavi. I feel as if Zac Efron just gives off this vibe of protection, so he'd be perfect for the part!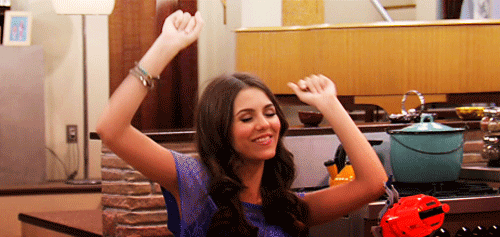 Victoria Justice as Xavi
Xavi's character was always upbeat and she was also younger than all the others working at the Cafe. For some reason, Xavi looks just like Victoria Justice in my mind.