My Top 10 of 2017 & Goals Update!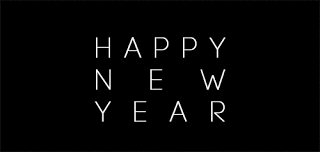 PIN ITSo, it's a little late, but… Happy New Year! I've been extremely busy since getting back to school, which is why I'm literally just now getting the time to post my top ten of 2017. Overall, I read 57 books in 2017. Though this isn't as many as I normally read, I am proud of myself for reading that many while working, playing two sports and attending college at the same time. However, I do hope to read more during this year!
So, last year my goals for 2017 were the following:
1. Read only what I want to read. // I honestly did pretty well with this one! I either read books based on recommendations or books that had been on my shelves for years, but overall, I only read what I wanted to.
2. Request less books for review. // I successfully did this, goodbye Netgalley binge-requesting.
3. Finish some series I've been meaning to finish! // I finished 5 series this year, and I enjoyed every one of them.
4. Only buy books that I really want on my shelves. // I didn't buy many books this year, so I'd say I met this goal as well.
5. Listen to at least ten audiobooks. // After going so strong, I didn't actually reach this goal. I listened to 6, however, which is a lot different than last year when I listened to absolutely zero.
My goals for 2018:
1. Finish at least 5 more series. // I'm hoping to slowly finish more and more series, but I need to accept that it's okay to give up on a series! There's quite a few that I've been trying to push through that I'm starting to think are ultimately not worth it.
2. Venture into the world of adult fiction. // I read a few adult books last year, such as The Royal We, and I actually enjoyed them.
3. Keep up on reviews! // I've been so busy that I'm pretty behind on reviews. I like to review every book I read just to always be able to look back at my thoughts on every book.
4. Go through books on my shelves and get rid of some. // I have a crap ton of books, and most of them I honestly have no interest in even reading anymore.
5. Reread some favorites. // I really want to reread The Hunger Games and Ready Player One in particular, this year. They're two of my all-time favorites, and I haven't read them in years.
Now onto my top ten of 2017! Without further ado, in absolutely no specific order, here they are!
THE RETRIBUTION OF MARA DYER // MICHELLE HODKIN
Yes, I finally finished this series, mostly due to the fact that my roommate started and finished this series in a matter of few days. I read the first two books almost two years ago and never got around to reading the third book, mostly because of the huge cliff hanger at the end of book two. I'm really glad I picked it up though, and I can definitely say it's made my list of favorite series. However, the last book was definitely my least favorite of the series, which is saying something, especially considering it still made my top ten list.
IGNITE ME // TAHEREH MAFI
While my roommate was reading the Mara Dyer trilogy, I picked up Shatter Me for a reread and then finally read the rest of the series. I can say that I did end up falling for Warner and I also hated Adam. I remember the first time reading Shatter Me. I adored Adam but ended up hating him this time around. I found myself rooting for Warner from the beginning. I highly recommend this series if you've never picked it up. It's not too late!
CARRY ON // RAINBOW ROWELL
I read Fangirl a few years ago, but never got around to picking up Carry On. I decided to read it last spring on a whim, and I'm really happy I did. It was such a great story and I love Rowell's writing style. Even if you haven't read Fangirl, I think this one can be read as a standalone.
HEIR OF FIRE // SARAH J. MAAS
This is probably my favorite book of the Throne of Glass series so far, besides Throne of Glass. I'm still trying to work my way through Empire of Storms… reading this book was the last time I felt really into this series. I'm going to push through eventually.
NYXIA // SCOTT REINTGEN
This one was a surprise for me. I didn't expect to love it, but I did. If you're looking for a different science fiction novel, then definitely check this one out.
FOLLOW ME BACK // A.V. GEIGER
This book was absolutely insane. This is another one I didn't expect to love, but it made my top ten. There was a major plot twist at the end that still has my mind reeling, and I read this book almost a year ago!
THE ROYAL WE // HEATHER COCKS & JESSICA MORGAN
I feel like everyone loves books with royal romance, and I am definitely no exception. This book was somewhat of a retelling of William and Kate, which made me love it even more. The book was so long yet there was so much depth in the pages and the storyline. I am hoping to reread this one soon!
CRESS // MARISSA MEYER
I was so close to finishing this series this year, but I had to return Winter before I could finish it and never renewed it! I will say this is my favorite book of the series so far. Each book just keeps getting better. It's probably all because of Captain Thorne…
THE DREAM THIEVES // MAGGIE STIEFVATER
Because of all the hype for this series, I really thought I was going to love it. I ended up only really loving this book. There isn't a very interesting plot line to this series in my opinion, yet the writing is so amazing and the characters are absolutely lovely, which helped me push through.
THE ONE // KIERA CASS
I read The Selection when it first came out though never continued on with the series. This was the first series that I finished this year, and it was worth it. I even somewhat liked America Singer by the end.
——-
What were your top books of 2017?