Guest Post with Katherine Fleet!
Hey guys! Today I have an awesome post with Katherine Fleet for all of you!


But first, here's a little bit about Katherine and her book!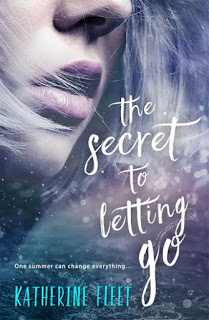 PIN IT
Book Title: The Secret To Letting Go
Release Date: Feb. 1, 2016
Author Twitter: @KatherineFleet
Author Instagram: @katherine_fleet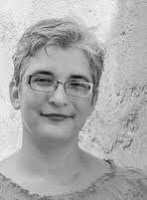 Originally from Newfoundland, Katherine Fleet gave up the cold winters of Eastern Canada for the year round warmth of the Caribbean. The slower pace of island life has given her time to pursue a long-time goal—becoming an author. When she's not writing, she spends her time baking, chauffeuring her three amazing, talented kids around, and having sun-filled adventures with her husband and wonderful friends in Curaçao. She is also a very thankful breast cancer survivor. In 2007, she joined RWA and has enjoyed the support and camaraderie of the YARWA and OIRWA writing communities. She's participated in NaNoWriMo since 2012 and is an active supporter of the associated Young Writers Program. She is represented by super-agent Carrie Pestritto of Prospect Agency. The Secret to Letting Go is her debut novel. You can connect with her at
www.KatherineFleet.com
PIN IT
.
One summer can change everything…
Haunted with guilt after his girlfriend's death, Daniel Hudson has no interest in committing to anyone. At the end of the summer, he'll be leaving Florida for a new start in college. If only he could avoid the mysterious new girl in town, who seems every bit as naive and eccentric as she looks. Trouble is, she's hard to ignore, with her beautiful piercing eyes, pitiful-looking dog, and unsettling tendency of finding trouble.
Clover Scott lived her whole life off the grid and arrives on the Gulf coast in search of her grandparents. She never expected to nearly drown, or get caught in a hurricane, or fall in love with the boy who rescues her. Now, she has a chance to rewrite her life's story, to finally fit in somewhere, but Daniel wants answers about her past. When the police start asking questions about the disappearance of her parents, she must make a choice: go to jail or confess her secrets—even if they might destroy her chance at a happily-ever-after.
——–
Why I Read and Write YA?
Hi! I'm Katherine Fleet, debut author of the YA Contemporary,
The Secret to Letting Go
. Thanks so much to Krystianna for hosting me today! My novel is set in a fictional town on the Gulf Coast of Florida during that magical summer after high school graduation when the whole world is out there waiting for you. It's the story of two teens – Clover, a mysterious girl who shows up in town lost in her secrets and fears, and Daniel, a boy who's drawn into her troubled world despite his better judgment. Life keeps throwing them together, but their secrets keep them apart. Ultimately, it's a story about living through tragedy and learning to forgive your self.
So, here's a few facts about me. I'm 46 years old, and I'm a mom of three kids (aged 17, 14 and 10). Before six years ago, the last time I'd read a book that focussed on teenage characters was when I was a teenager (which was a long time ago!). I was an avid reader of adult books and the first two novels I wrote were adult books. My only exception was the Harry Potter series, which I read as they released and absolutely loved. Because of the popularity of Harry Potter, people who knew I was a writer even asked if I'd consider writing children's books. As much as I loved J.K. Rowling, my answer was no. It wasn't a genre I had any interest in writing.
So, what changed? I can answer that question in one word – Twilight.
I discovered the Twilight books late in the game and not from the source you might expect. When I read the first one, the fourth book was already out, and I discovered them from another mom. She was a huge fan and adamant that I'd love them. She forced the book into my hands and said, "You have to read this." I took it, but was sceptical.
Another thing you need to know about me – I'm definitely a romantic at heart. I love a good love story. In my late teens, I'd graduated to my mom's Harlequin romances and consumed them at a high rate, but after reading adult contemporary for several decades, I'd grown tired of them. I didn't finish half of the books I picked up, because I felt like I'd already read it. I was searching for something different. I'd tried adult paranormal, but they were dark, edgy and very sexed-up – not quite my thing.
So, Twilight caught me completely by surprise. I loved it. It spoke to the shy, awkward girl I still remembered being in high school and I suddenly remembered all the excitement I'd felt around first dates, first crushes and first kisses. I started dating my husband when I was twenty and we got married five years later, so I only felt those things as a teenager. I never had the experience of dating in my late twenties or thirties. I also loved the innocence, but intensity of Stephenie Meyer's voice. In comparison, many of the adult books I was reading featured jaded and road-weary characters.
But I still wasn't sure if I could write a YA book. Could I find an authentic teenage voice when it had been several decades since I'd been a teenager? When I wrote those first two adult novels, I'd struggled because my writing was too sweet and literary for adult contemporary romance. I knew that some YA novels were dark and edgy, but would a sweeter novel be accepted?
This is when I discovered the most amazing thing about the YA genre – it's openness and willingness to accept different styles, voices, themes and topics.
I recently read a post about the current state of YA. It suggested that after all the paranormal and dystopian novels, the current trend in YA is no trend at all. Editors and publishers are looking for something different and unusual, something they haven't seen before. As a writer, that's amazing, especially coming from the adult romance world where there always seems to be a trend – one day small-town romances are in and then they are out. Right now sports-themed romances are in, but soon that will be replaced by something else.
As a writer, I don't want to be boxed into one type of story. I want to explore different characters, settings and themes. I want to feel free to write the story that comes to me. I want to explore different POVs, tenses and story structures. YA allows me the freedom to do all of this and be a part of a supportive, creative and open community of writers, readers and fans.
As a reader, I can find smart, well-written YA books with complex messages and themes. I can find beautiful writing, and well-developed characters, dealing with all kinds of struggles. I've had several adult friends read my debut novel and be surprised by how much they liked it. What they're really surprised by is how much they like a novel supposedly written for teenagers? I get it, because I felt the same a few years back. I didn't understand what YA literature really meant. Now I understand and am so proud to be part of this community!
—-
I hope you guys enjoyed that! In addition, don't forget to check out this awesome giveaway that Katherine is hosting to celebrate her book's three month anniversary!