I received this book for free from in exchange for an honest review. This does not affect my opinion of the book or the content of my review.
The Anatomical Shape of a Heart
on November 3, 2015
Pages:
304
Format:
ARC
Goodreads
Beatrix Adams knows exactly how she's spending the summer before her senior year. Determined to follow in Da Vinci's footsteps, she's ready to tackle the one thing that will give her an advantage in a museum-sponsored scholarship contest: drawing actual cadavers. But when she tries to sneak her way into the hospital's Willed Body program and misses the last metro train home, she meets a boy who turns her summer plans upside down.
Jack is charming, wildly attractive, and possibly one of San Francisco's most notorious graffiti artists. On midnight buses and city rooftops, Beatrix begins to see who Jack really is—and tries to uncover what he's hiding that leaves him so wounded. But will these secrets come back to haunt him? Or will the skeletons in her family's closet tear them apart?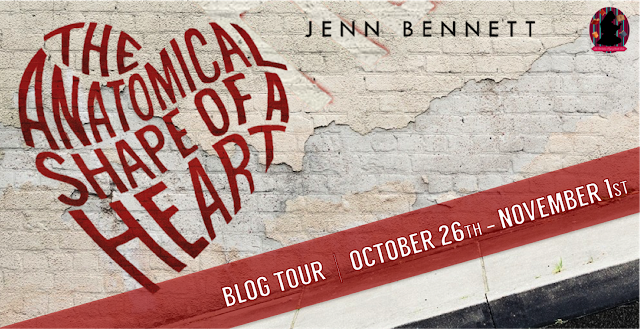 The Anatomical Shape of A Heart is yet another amazing contemporary 2015 release! The story follows Bex who wants to try to find cadavers to use in order to get a leg-up in the scholarship competition that she's hoping to win. If she wants to go to college, she needs the money, and this is the perfect opportunity. However, her mom is completely against her using real cadavers because she's so young. After missing a professor that she's was planning on talking to about the cadaver situation, Bex has to take the light-night train home. On the train, she ends up meeting Jack, who she falls in love with eventually. Turns out, he may have a huge secret regarding the graffiti that keeps showing up around town.
I absolutely adored the relationship between Bex and Jack! The two of them were super cute and in love, which I completely ate up. Bex was a very relatable character for me, as she was hoping to win scholarships for college. I'm a senior this year in high school, and I know the struggle of trying to win scholarships. I've been writing essays nonstop in hopes to win some money to put towards tuition! I felt very bad for her because of her father's disappearance in her life, though. Plus, her mom didn't seem to be home much. However, when she was home, I got a great feeling about her. She's very caring and is absolutely hilarious when it comes to her children's relationships!
Jack was definitely my favorite character because I always end up adoring the love interest in contemporaries. He was completely awesome and I loved learning more about his family. I wish that he was a little more open at first with Bex, though I can understand why he kept some things from her. He went through some things that caused him to be that way. Jack was so sweet and loyal to Bex though, so he was very respectable. It was so cute when they were together!
I'd definitely recommend giving this book a read, because it's one that you won't want to miss. Incredibly original and doubly romantic, The Anatomical Shape of a Heart is a quirky love story that's perfect for almost any reader.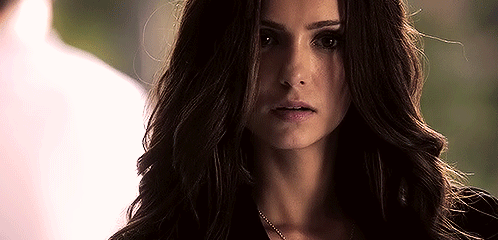 Nina Dobrev as Bex
I don't know why, but I feel like Nina would be awesome as Bex. She looks just like I pictured Bex looking as well. Plus, Nina is an excellent actress.
Matt Lanter as Jack
I feel like Matt would be perfect as Jack!
Chloe Grace Moretz as Jillian
Chloe is awesome in deep roles, so she'd definitely be able to embody Jillian.