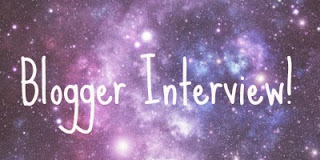 Today I am lucky to have an interview with Christina of Books & Prejudice to share with you all! I definitely suggest checking out her blog. 🙂


1. Hardcover or Paperback?
I prefer hardcover, but paperback is okay so long as no one rips the cover on me.
2. Book or e-copy?
3. Library or book store?
Book store.  I don't mind libraries, but the library system here is terrible.  They are limited on every genre.  So I don't even have a card anymore.
4. New books or used books?
I'm perfectly happy with either.  I buy most of my books new.  But I have been known to spend hours looking at the book sections in thrift stores.
5. If you were in a book, which type of character would you be? (ex: hero, villain, sidekick, love interest, etc.)
Sidekick.  I'm just not special or cool enough to be a villain or a hero.
6. Would you want the book you were featured in to be turned into a movie? Who would play you?
No.  Book movies are generally bad.
7. 
If you could live in any possible genre, which would you choose and why?
Fantasy, so I could live in like… a fantasy?  Also magic.
8. 
If you could meet any one author, who would you meet and why?
George R.R. Martin: I want to yell at him about book 5 of A Song of Ice and Fire. He made it too long. Books 4 and 5 should have been split into 3 books rather than 2.
9. 
If there was a book about your life, what would it be called?
Confusion
10. 
Which character in a novel most resembles you and why?
Cress from The Lunar Chronicles.  Physically because I'm super short.  I also sing some kickass opera.  And I'm pretty reserved but can have cojones when I need to.
11. 
How many times have you read your favorite book and will you read it again?
That is a tough question.  I am not sure what my favorite book is.  But some books I have read four times.  And I would likely read them again.
12. Besides reading, what are some of your other favorite hobbies?
Singing and watching movies.
13. What's your favorite book to movie adaptation?
Weirdly enough, Dune by Frank Herbert.  The movie wasn't great, but I think they did a really good job of being loyal to the book.  Tied is the original The Time Machine (1960) by H.G. Wells.
14. What's your favorite book cover color?
I have never even thought about this question before. Red.  I don't have many that color I just noticed.
15. How do you organize your books on your bookshelf?
So complex.  Alphabetical by author.  Then alphabetical by book title.  However if it is a series it goes by series name and the series is in chronological order (because it would kill me to have Mockingjay before Hunger Games)
16. What's your favorite genre of music? Your favorite bands?
That changes.  I listen to a lot of stuff.  I like a lot of progressive and power metal.  But I also listen to current alternative rock.  I don't really have a favorite band anymore
17. What are some of your favorite bloggers or booktubers?
No favorites.  I just like to read anything I can about books.
18. What's your least favorite genre and why?
I've never been a fan of the Harlequin Romance… Just not into that. 
19. Who's your favorite author? 
I have so many favorites.  My favorite of the classics would have to be Jane Austin.
20. Do you like to listen or snack on food while you read, or do you like it really quite?
I like it quiet enough.  Sometimes I will put on music.  But I hate it when people try to talk to me.  Hello? I'm reading?
21. How many books do you usually read at a time?
Usually one, but sometimes two.  Though I guess since I have A Dance of Dragons sitting on my nightstand for the past few months and I read a little every now and then you can add one to each of those numbers.
22. If you were allowed to have a party and you could invite any three book characters, which three book characters would you invite and why?
1) Uriah from Divergent, because he's so jovial, it wouldn't be a party without him. 2) Ford from The Hitchhiker's Guide to the Galaxy for pretty much the same reason. 3) Both of the Will Graysons because we need some wallflowers.
Christina's Links: