Playlist with Heather Terrell!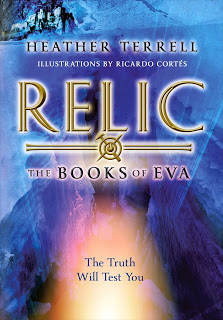 PIN ITPIN ITHeather Terrell, author of Relic, was kind enough to share a playlist for her new book! I'm a huge music lover myself, so this is super interesting! I have yet to read her book, though I highly suggest you check it out after this awesome playlist!


It's so interesting that you ask about music and writing. I used to require complete silence while I wrote. But then, one day, a writer-friend and I were talking about difficulties I had shifting into writing after other parts of my day, and she made a suggestion. She said that she'd just been reading an article in which scientists described the power music had to transition people into certain activities. My friend thought that, if I played the same music every time I wrote the same piece, I should be able to write more easily. What did I have to lose? I tried it, and discovered she was right. At first, I played with using quasi-period music, and given that RELIC takes place in a medieval-esque arctic island, I thought I should try something like Gregorian chants. But I just couldn't listen to them day after day. So, during the writing of RELIC, I listened to music more to my taste: Coldplay's Mylo Xyloto, with some Mumford & Sons' Babel sprinkled in there and a little of Adele's 21 for good measure.