This week, I decided to recommend some books that have vampires and take place in the future! These happen to be some of my favorites.
Darkness Before Dawn by J.A. London
I've actually already recommended this one, but it fits with my headline, so I'm recommending it again! This book takes place in a future where humans are kept inside walls and vampires roam around outside. There are rare occasions where the vampires sneak in and actually try to attack. Our main character, Dawn, happens to be the person who has to speak with the leader of the vampires every month. This could be a scary job, but she can handle it. After vampires end up being found dead with vampire bites (impossible, right?), Dawn must try to make everything right.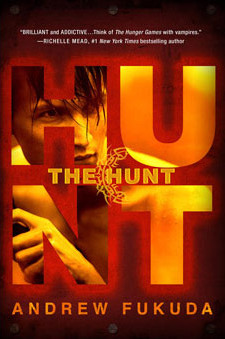 The Hunt by Andrew Fukuda                                                           
 Our protagonist in The Hunt is Gene, who happens to be a human pretending to be a vampire… in a world run by vampires. Gene ends up being chosen for an event called The Hunt, where he and other vampires must hunt down and eat hepers or humans. How is he supposed to do this if he is really human himself? This book is full of action and adventure and it will leave you wanting more.
Black City by Elizabeth Richards

In Black City, we follow Natalie, a human, and Ash, a half-darkling. It's against the law for darklings and humans to have children or get married, so Ash is one of the last few left of his kind. Therefore, Ash and Natalie can't fall in love. Or can they? Darklings are practically like vampires, so I'm putting them under this category.
What are some of your favorite apocalyptic vampire novels?