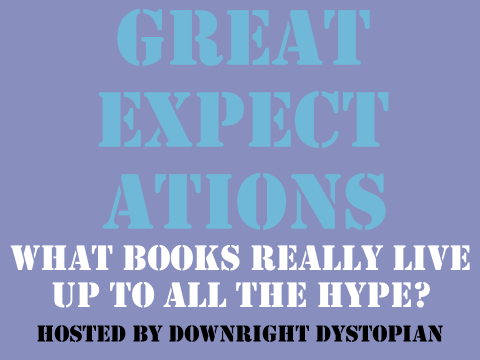 If you'd like to join in on this meme, just please link back to me and leave a link to your post in the comments! I'd love to see what you have to say about it.
Great Expectations will be a weekly meme where you talk about a book that has had a lot of hype. You then proceed to talk about whether you believe it should've had all that hype. After that, you can talk about a recent read that you loved to try to give it some hype.
I'm not sure if this counts or not, but I'm going to count it anyway. I recently read the sequel to Across the Universe by Beth Revis, A Million Suns. I had heard so many outstanding things about the thrilling sequel to one of my favorite novels. It had taken me a while to finally buy it though. As soon as it came in the mail, I instantly reread book one and then I went on to completely devour the second book. It was definitely even better than the first. It was filled with even more mystery, which I loved! Plus, so many things are revealed that I couldn't have even guessed. I definitely suggest reading the sequel, even if you didn't like the first book. So did this book deserve the hype? Heck yes!
A book I recently read… I'm going to have to go with Reached by Ally Condie. Reached is the third and final book in the Matched Trilogy written by Ally Condie. It's about a dystopian world where a Society dictates who you love, what you eat, and when you do everything. It's pretty amazing. The final book absolutely blew me away. The synopsis totally didn't really explain what was going to happen, which I absolutely loved. Everything was a complete mystery and I was just waiting to find out what happened. A few new characters are introduced and we also reunite with some old ones. If you've read the first two books in this trilogy, you definitely will not be disappointed by Reached.

 

 What books do you think deserve all their hype?